My little girl is Three!! I guess I have always treated Kennidi as if she was older. Because her and Parker are so close in age I tend to treat her like I treat Parker. I need to remember that she is younger. As a result, she is very mature for her age. Kennidi really is my angel. She is so precious and sweet. I feel so blessed to be her mom. She loves playing dress up, pretend cooking, riding her bike, going to dance class, getting her nails painted, coping eveything Parker does and playing house with Pierce. She is known to be shy but she is very talkative and out going as well. This girl has a special place in my heart.
We had a party with her friends from the play group we do with friends in our neighboorhood. Our lovely friends the Smiths were so nice to let us use their adorable pony "Teddy". I figured we had to roll with the "My little Pony" party theme because it's not every year you have access to a pony. It worked out perfect. We dolled up Teddy cause he needed a little pink for the occasion.
The girls were so low key as always. They all just played so well together. They had a blast riding the pony and playing in the playhouse.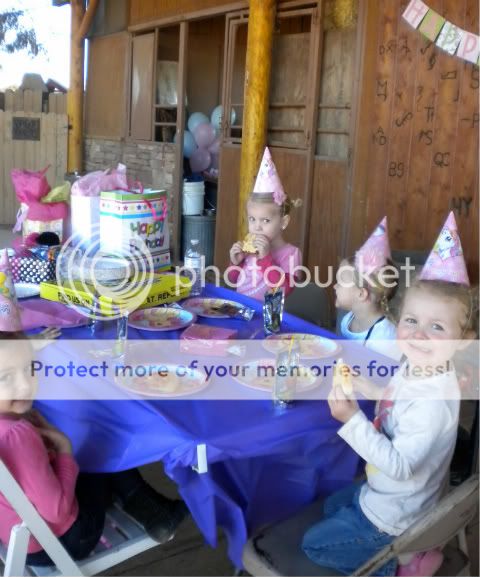 The boys were busy causing trouble and chasing the cat.
What a cute group of kids!