We had a bit of a scare this week when we got home from our cruise. When we went to pick up our kids from Grandma's house we were extremely excited to see the kids since we hadn't seen them for 4 days. Pierce had just woken up from a nap so he wasn't his usual spunky self. He felt a little warm, but we just figured it was a slight fever due to teething. My mother in law said he wasn't sick at all while we were gone so we didn't think to much about it. He was a little fussy on the way home so as soon as we walked into our house sat him on the counter to give him Tylenol. As soon as we did she shot back and hit his head on the counter. We thought that was strange but gave him the rest of the dose while he was crying. Then all of sudden he completely tensed up and his eyes went up and I could not get him to respond or look at me. I have never felt so helpless and terrified. We had no idea what was happening. We rushed all the kids in car and went to the ER. We called 911 in the car because at some points I wasn't sure if he was breathing. When we got to the ER he was still acting strange but not as weird as he was at home and in the car. I felt relieved being in the hospital and all the doctors kept telling me everything would be fine and they would take care of my baby. They had to give Pierce a cathetor and IV which is awful to watch epsecially since he was so tired and all he wanted to do was sleep. They checked everything and it was normal. It turns out that Pierce had a Febriel Seizure which is actually pretty common. This seizure is caused from a high fever. His fever was at 103. So I guess seizure's aren't that big of deal but when you've never seen a seizure and when it's on baby, it is the most terrifying thing. I still get emotional if I think about it too much because I can still picture what he looked like and the feeling I had of having no control. I feel extremely grateful that my sweet baby is ok and that we were here when it happend. I know Heavenly Father was looking after our family and I am so grateful.
I am so happy that Mike was with me when everything happend. He is such a great support system and he was so helpful in letting me know that everything was going to be ok. We spent about 6 hours in ER and then we were able to go home. Pierce is completely back to his fun loving self. The first day after he a slight fever that I had to control with Tylenol but nothing too serious. But now the fever is gone and things are back to normal. Life is good again and I am cherishing every moment with my kids.


We actually had an amazing time on our cruise, just the welcome home part wasn't the greatest.
We went with three other couples. I don't think I've laughed that hard in a long time. Mike took it upon himself to come up with a theme song for the cruise. The song was Human by the Killers. Mike said we each needed to search down in our soul and decide, " Are we human, or are dancer" by the end of the cruise. The verdict was split:) Got to love Mike for coming up with something so random and wonderful.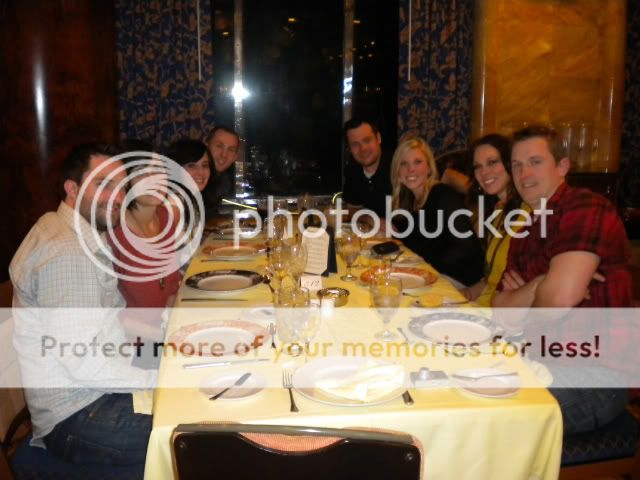 Our romantic getaway couldn't be complete without our bunk beds in our master suite. I guess that's what you get when you go the cheapest way possible.
La Bufadora. Best excursion Ensanda has to offer. The blow hole itself isn't the greatest thing, but riding on the bus through the town and hitting up all the shops and amazing food was a blast.
Formal night
Our head waiter, Ferdinand, and I shared a memorable dance.


We had a so much fun going to all the shows, eating more than is humanly possible, dancing, singing karaoke (next time for sure :) and just hanging out with good friends. I hope this is just the beginning of the cruises we'll do. Going on a cruise really is the perfect vacation!