So the other night Mike walks in our room wearing nothing other than this #1 Dad hat and asks me, " Where do you want me to put this."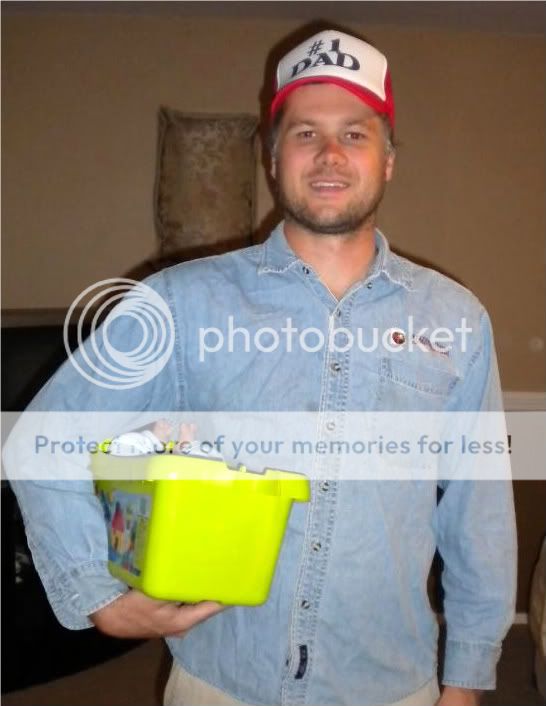 And inside was this little peanut. I about died laughing. I was about ready to turn him in to CPS but the funny thing is Pierce really like it. Oh course Mike put blankets inside to make things comfortable for him. But it was pretty dang funny.
Parker thought it was so cool that he could fit in his lego box.
Little did I know this wasn't the end. The next night Mike found other small interesting places to put Pierce including our sock drawer.
And this toy chest. With this new obsession who knows where I'll find my baby next.
Speaking of obsessions this little girl is obsessed with walking in my shoes(even if they don't match) and I have to admit I think she walks better in heels then I do!
K I'm such a loser but I saw this old picture of Parker and I and realized I still had all the same stuff (kinda depressing) and I thought it would be so funny to try and recreate this picture.
I did my best. The braces and the fact that Pierce was wide awake didn't really work to my favor but what can ya do.