Last week we went on our much awaited trip to Vegas with our friends the Mills. This was our last horah before Pierce comes in 4 weeks and ironically this was also Mike and I's first vacation without the kids. It was pretty amazing. Our friends had a free 4 nights at the Venetian and were nice enough to share it with us. This place was beautiful!!
Mike modeling our room
Enjoying the Bellagio fountains
Thanks to our expert tour guides we went all over the strip and hit up all the must see's that Vegas offers. We definitely would not have had as many laughs or as much fun without these two.

Our last day we went to this sports stadium resturant in our hotel which was so cool. They had tv's and comfy couches everywhere we definitely felt like VIP.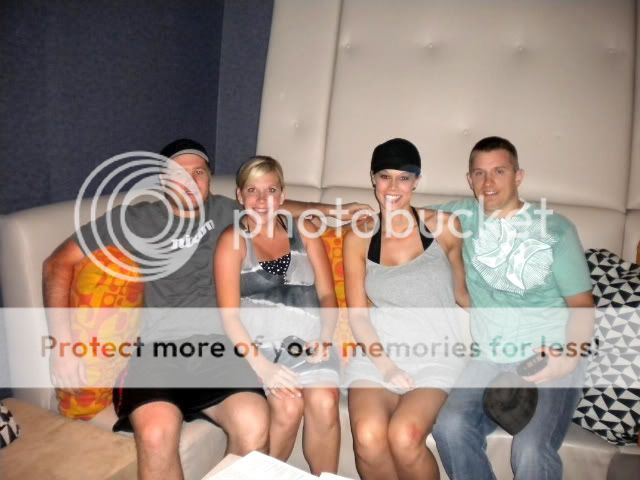 One of my favorite parts about this trip was definitely our last night when we went and saw Cirque du soleil's Myste're. This show was absolutely crazy with acrobats everywhere doing insane things. I was in heaven. It was a perfect trip and nice get away.