Halloween this year was so much fun for our family. The kids dressed up as Peter Pan and Tinkerbell. Thanks to my crafty friend Melissa we were able to make the costumes. I think they turned out pretty cute.
To go along with the kids theme, Mike and I dressed up as Wendy and a random pirate. If you can't tell I put all my time and effort into the kids costumes.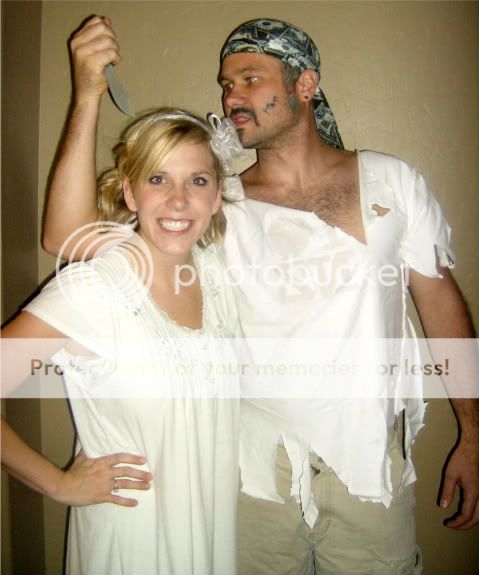 Parker loved dressing up and going trick or treating. This is the first year that he has actually caught onto the idea. The only problem was him barging into people's houses and grabbing two handfuls of candy from their bowels.
Tinkerbell Now
Tinkerbell in the 90's. I have to say this was one of my all time favorite costumes. I wanted to be this every year. Don't you love that perm!
P. S I'm in love with another man.
Jakob from So You Think You Can Dance has to be one of the most talented dancers ever. He is definitely an early favorite of mine and if he doesn't make it to atleast the top four, I just might ban this show forever.