We celebrated 4 years yesterday! It was a great anniversary, I loved reminicing with Mike about the past four years together.

Some of the things that I have come to learn and love about him are:
He enjoys a good faint. He's been know to faint in awkward situations such as temple sealings, getting his blood drawn, just to name a few.
He knows more about budgeting and finances than anyone I know. He is always thinking of a ways to save money. Just recently he started riding his bike to work (20 miles there and back)to get a good workout and of course to save gas money.
He has a fear of people touching his belly button.
He's an avid sports fan.


He loves the outdoors. He really is a man's man who loves camping, fishing and shooting guns. However is new favorite song to sing and dance to is Taylor Swifts You Belong With Me.( I love watching this, soo funny).

He has dabbled into male modeling. Ok not really, but I think he would have had a great career.
One of his favorite things is cuddling with the kids. In fact if he had things his way they would sleep in our bed. NOT HAPPENING!
He loves a good river trip with his brothers dressed like pirates. He even got me to go when I was eight months pregnant. In fact he says he wants our third child to be born on the river.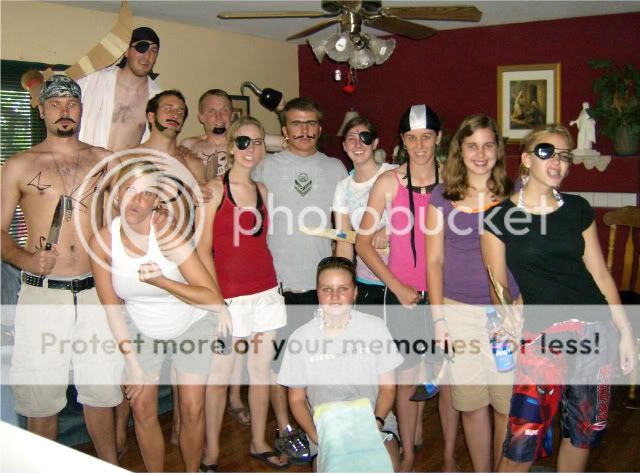 He is ultra sensative to smells. Except for the situation below, he ALWAYS smells everything.
He has such a fun loving personality, it's hard for some to understand at first, but once you know him you can't help but smile.
He is the Number One Dad! He even has a hat to prove it.

I mean honestly how could you not love this face (handle bar mustache and all)